Introducing RVCP's New Leadership Team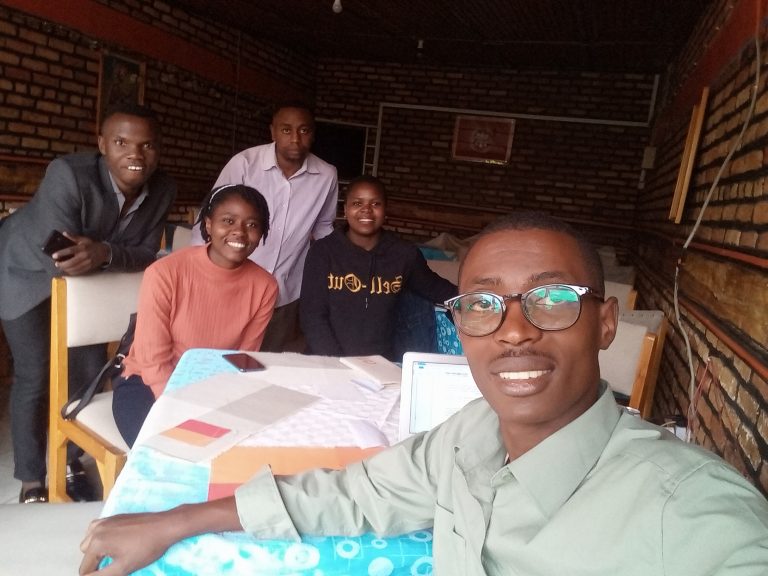 The Rwanda Village Community Promoters (RVCP) family is delighted to announce an exciting new chapter in our organization's journey. As of September 16, 2023, we have welcomed a dynamic and dedicated leadership team who will steer RVCP toward new heights of impact and innovation.
Meet Our Nominated Leaders
1. Izere Josiane – Executive Director: With a mandate spanning three years, Izere Josiane is poised to lead RVCP with visionary strategic planning, project oversight, and a relentless commitment to our mission. She will also champion our fundraising efforts and represent us externally, forging key partnerships for our continued growth.
2. Mbuyi Henri – Director of Programs: Responsible for implementing and evaluating programs that align with our mission, Mbuyi Henri brings her expertise to ensure the effectiveness and impact of RVCP's initiatives. Her role encompasses coordinating with stakeholders, allocating resources, and reporting on program outcomes.
3. Nyinawase Maguriro Noella Jolie – Director of Finance: As our new Director of Finance, Jolie takes the reins of financial planning, budgeting, and reporting. Her financial acumen will be instrumental in overseeing transactions, records, regulatory compliance, and managing risk. Jolie will play a pivotal role in ensuring RVCP's fiscal stability.
4. Ineza Habyarimana Vainqueur – Director of Partnership: Ineza Habyarimana Vainqueur will be responsible for establishing and managing strategic partnerships with other organizations. Her role includes negotiating collaboration agreements, monitoring partner activities, and fostering alliances that advance RVCP's mission.
A Three-Year Mandate for Growth: This newly appointed leadership team will serve RVCP for a three-year mandate, during which they will steer our organization toward even greater achievements. Their diverse skills, expertise, and unwavering dedication to our mission will undoubtedly drive positive change within our community.
As we move forward, the RVCP community extends its warmest welcome to Izere Josiane, Mbuyi Henri, Jolie, and Ineza Habyarimana Vainqueur. Together, we embark on a journey filled with promise and the shared vision of making a lasting impact on the communities we serve.
Stay tuned for updates on the incredible work our leadership team will achieve in the years ahead. We invite you to join us on this exciting journey of growth and transformation at RVCP.
For any inquiries or to learn more about our organization, please feel free to [contact us](insert contact information).
Thank you for your continued support