"Boosting Sexual and reproductive health information and services'accessibility to young adolescents"
One in three women worldwide experience physical or sexual violence mostly by an intimate partner. Violence against women and girls is a human rights violation.Since the outbreak of COVID-19, emerging data and reports from those on the front lines, have shown that all types of violence against women and girls, particularly domestic violence, has intensified
COVID19 hasincreased a number ofexisting risk factors of HIV/AIDS, Sexual transmitted infections (STIs) and teenage pregnancies as well. Amidst COVID19, most of services have been locked andStudents were forced to go home and stay at home in a community of people at rest, who are more likely to sexually harass them now than ever. When analyzing this in an ordinary community, you realize how it reaches alarming levels in refugee camps.
On a similar note, prior access to Sexual Reproductive Health information have been interrupted by the COVID19 Pandemic. We are in a generation where information accessibility has shifted to digital platforms which mostly base on internet availability. Since smartphone coverage in refugees is limited, the youths are not accessingSRH information easily. Thus,there isdesperate need to innovate new ways to thinkand allow information accessibility on simple available telephones (non-smartphones). It is in this manner that Rwanda Village Community Promoters (RVCP) in close partnership with Save the children International introduced the SCORR-Ubuzima Project (SRH, and Covid-19 Rapid response-Ubuzima)
This project is expected to digitalize services and information access to Kigemerefugee camp youth using non smart telephones. SCORR project comes up with innovation of using a USSD (Unstructured Supplementary Service Data) system and helpline number that will be utilized to request needed information and order free basic medical sexual reproductive health commodities at your place of choice in a youth friendly and confidential manner (products include: condoms, reusable sanitary pads, rapid contraception pills, etc.).
By dialing *993#, young people will be able to access age appropriate and accurate information on Sexual reproductive health and rights. In case of need there will also be able to call a number and ask trained personnel on questions regarding their reproductive health and rights. A youth serving youth approach combined with digitalized accurate information access in full privacy will ensure improved service and information acceptability as well as accessibility.
This is the Shadow Pandemic growing amidst the COVID-19 crisis and we need a global collective effort to stop it. As COVID-19 cases continue to strain health services, essential services, such as domestic violence shelters and helplines, have reached capacity. More needs to be done to prioritize addressing violence against women in COVID-19 response and recovery efforts.
Our special appreciation goes to different partners whom we are currently working with notably Save The Children International, Inter-Agency Working group on Sexual and reproductive health in crisis, African Humanitarian Action and the Rwanda Ministry of emergency Management. We look ahead to this multi-collaboration project for the best of our community which we all serve.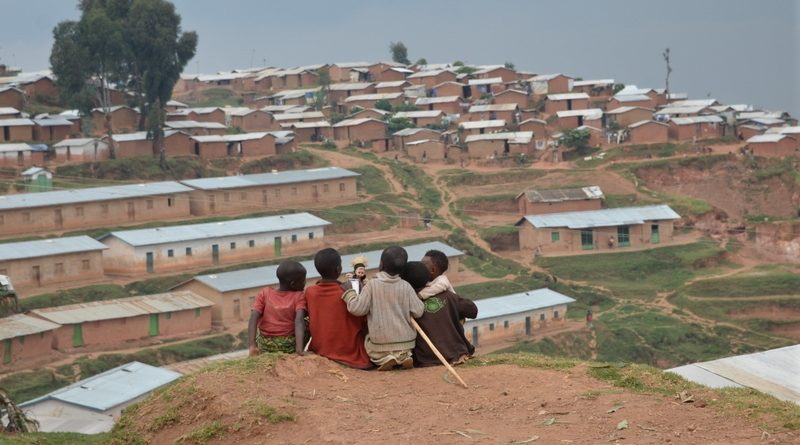 About KIGEME Camp (Nyamagabe District): In 2012-2013, Rwanda received a sudden influx of over 35,000 refugees from the eastern DRC, fleeing fighting between Government forces (FARDC) and rebel militias. As a result, the Rwandan government opened Kigeme camp in Nyamagabe District, Southern Province, in mid-2012. Today, Kigeme is home to over 21,307 refugees of these close to 40 per cent are under the age of 17.
Author: Phn. Niyibizi A. Brandon,
            Rwandavcp Director of Programs
Published By: Oreste Hafashimana
            Rwandavcp Publication Officer