Women's rights are still violated until today. Every minute, 27 girls are forced into early marriage according to World info graphics. Also, 40% of homicides of women are committed by an intimate partner. Globally, 1 in 4 women is physically or sexually abused during pregnancy and more than 100 countries have laws that restrict women's participation in the economy.
According to UNAIDS, every minute a young woman is newly infected with HIV and Women living with HIV are more likely to experience violation of their sexual and reproductive rights. 11% to 45% of adolescent girls report that their first sexual intercourse was forced. Globally, two-thirds of illiterate adults are women and less than 30% of young women in the world have comprehensive and correct knowledge on HIV. Globally, HIV is the leading cause of death of women of reproductive age with infection rates being twice as high as in young men.
After analyzing the statistical situation, RVCP perceived it as a call to volunteer through our program of Gender Empowerment (Pyramid). Our goal is to try to break the chain of problems of women to ensure total women empowerment by raising awareness on health, gender parity and youth education through the celebration of annual International Women's Day.
What is International Women's Day?
International Women's Day (IWD) is an international remembrance day that was initiated by the UN in 1975. It is a global day of celebrating the legacy and the influence of women in development as well as the power of women in sustainable welfare of the Society. RVCP, through its gender empowerment program, has brought the international remembrance to the communities to ensure a change of mindset about women in the population of Huye district. It was a time of outreach to the community to initiate a conversation with the community and to encourage women to work hard for their community. RVCP celebrated the IWD2018 in partnership with the Huye District under the theme "Press for Progress". The celebration of the day consisted of a week of campaining online starting from 1st to 7th March 2018 and the actual celebration day on 8th March at Cyimana cell, Tumba Sector in Huye district.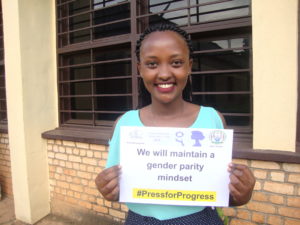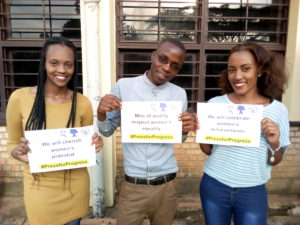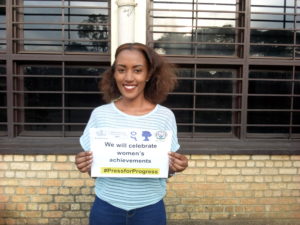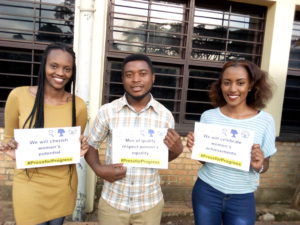 online campaign
March 08, 2018 was among the most successful days RVCP has ever prepared. The community of CYINAMA cell realized their potential in country development. The event started with an exhibition where women, who managed to be incorporated into art and craft cooperatives, showed off their quality products in front of the crowd of RVCP volunteers, government officials and CYINAMA community.
Moreover, government officials appreciated all stakeholders who made the dreams of successful IWD2018 become reality. It was a very entertaining day of valuing the potential and impact of women in development and it consisted of dances, sketches and songs. "We need a total empowerment of women ready to fully contribute to community development"- Mick Ndayishimiye, Pyramid program director stated. There were many visitors including the Mayor of Huye district, Conseil National pour les Femme (CNF) representatives, Military, Police, the Vice mayor and a member of Parliament.  "A Rwandan woman should practice hygiene and family planning. Young women should set up measures to combat unwanted pregnancies and drug abuse" Kayiranga Muzuka Eugene, Mayor of HUYE district said.
Event in photos: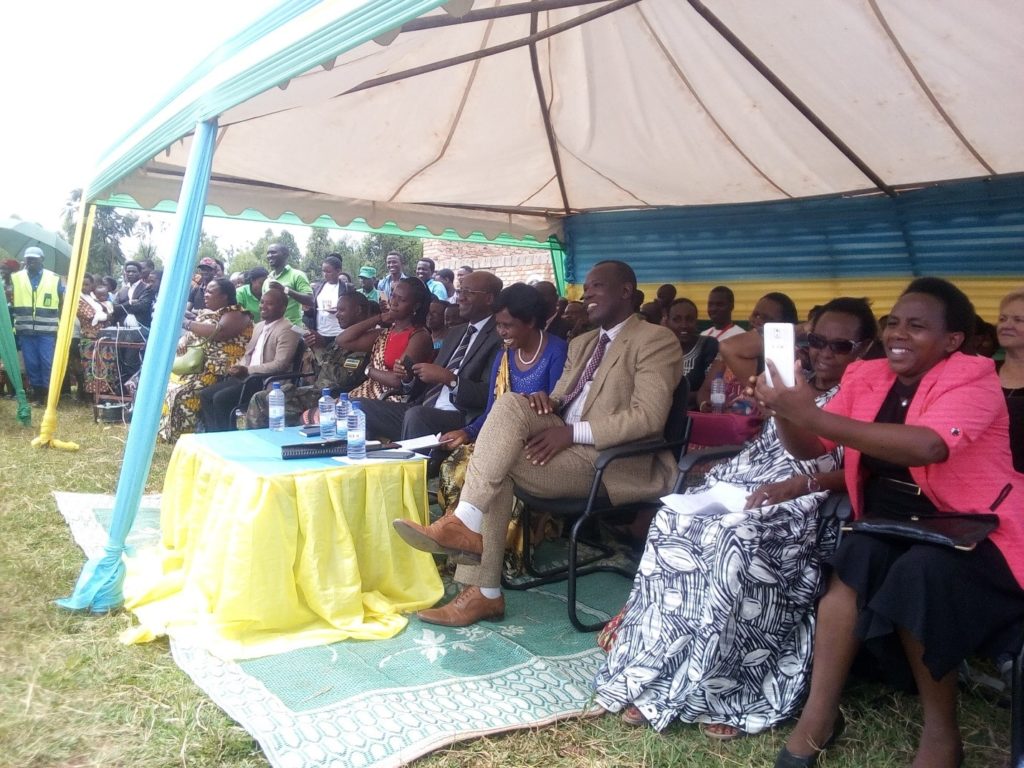 Visitors and government officials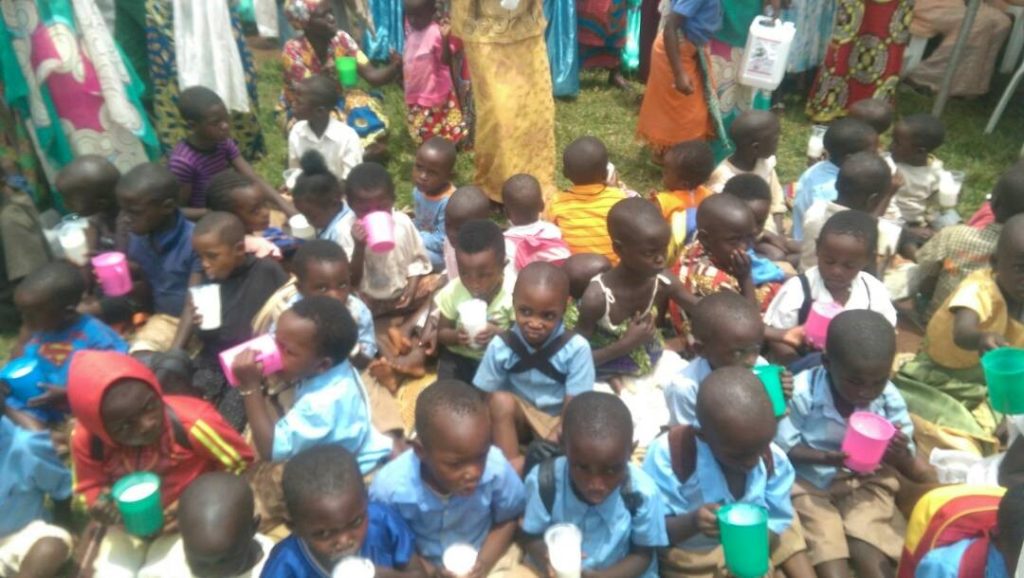 Giving milk to children in order to prevent malnutrition in IWD2018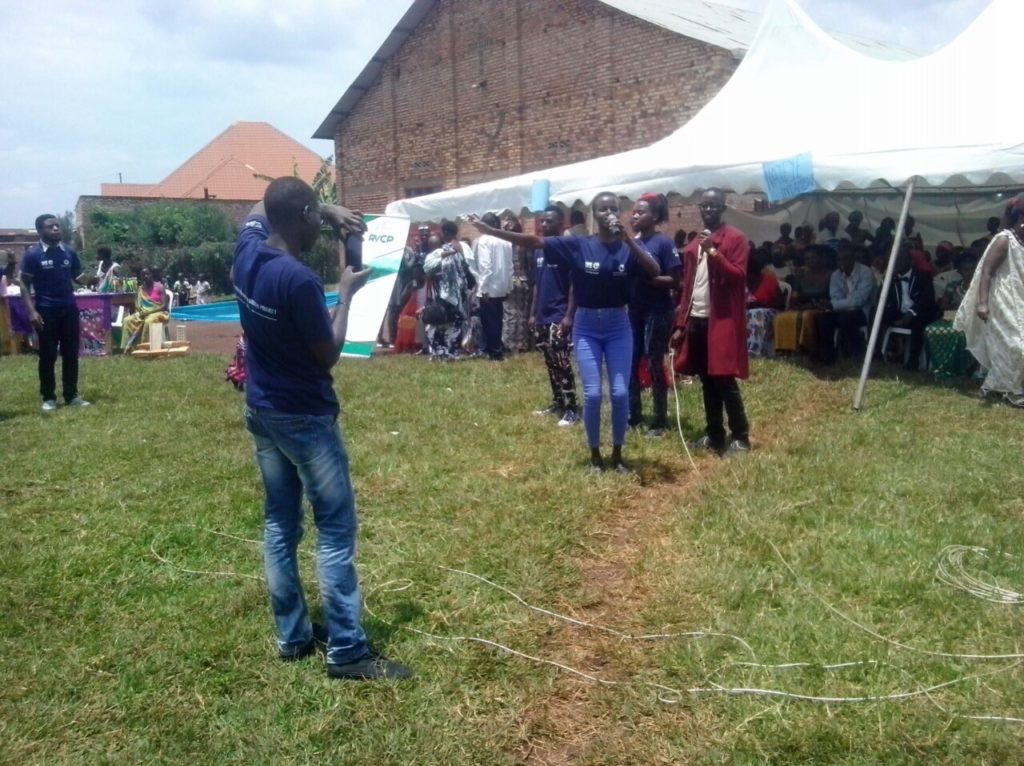 RVCP volunteers