School Uniform Distribution (SUD) Project, one of the projects that are being run in RVCP-Huye Chapter. SUD Project has been running since 2018, two rounds of distribution were done in 2018 and the third round took place February 26. School Uniform distribution Project aims at stimulating stability and a sense of belonging to vulnerable students through provision of school uniforms and scholastic materials distribution. SUD 2019 is scheduled to happen in three phases.
In January 2019, SUD 2019 started by selecting beneficiaries. Where some of RUKARA primary students were selected according ones that are most in need than others, thereafter, the selected beneficiaries were measured by tailor so that sawing uniforms may start.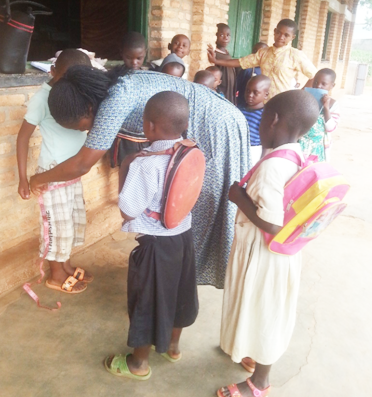 26th March 2019, was the day for launching Third round of School Uniform Distribution (SUD) Project. At this round, 75 uniforms and 20 Scholastic materials (Bags, Notebooks, pens) were distributed to the lower RUKARA primary students at who were most in need than others. It started with Rwandan cultural dances, where little kids presented their dances.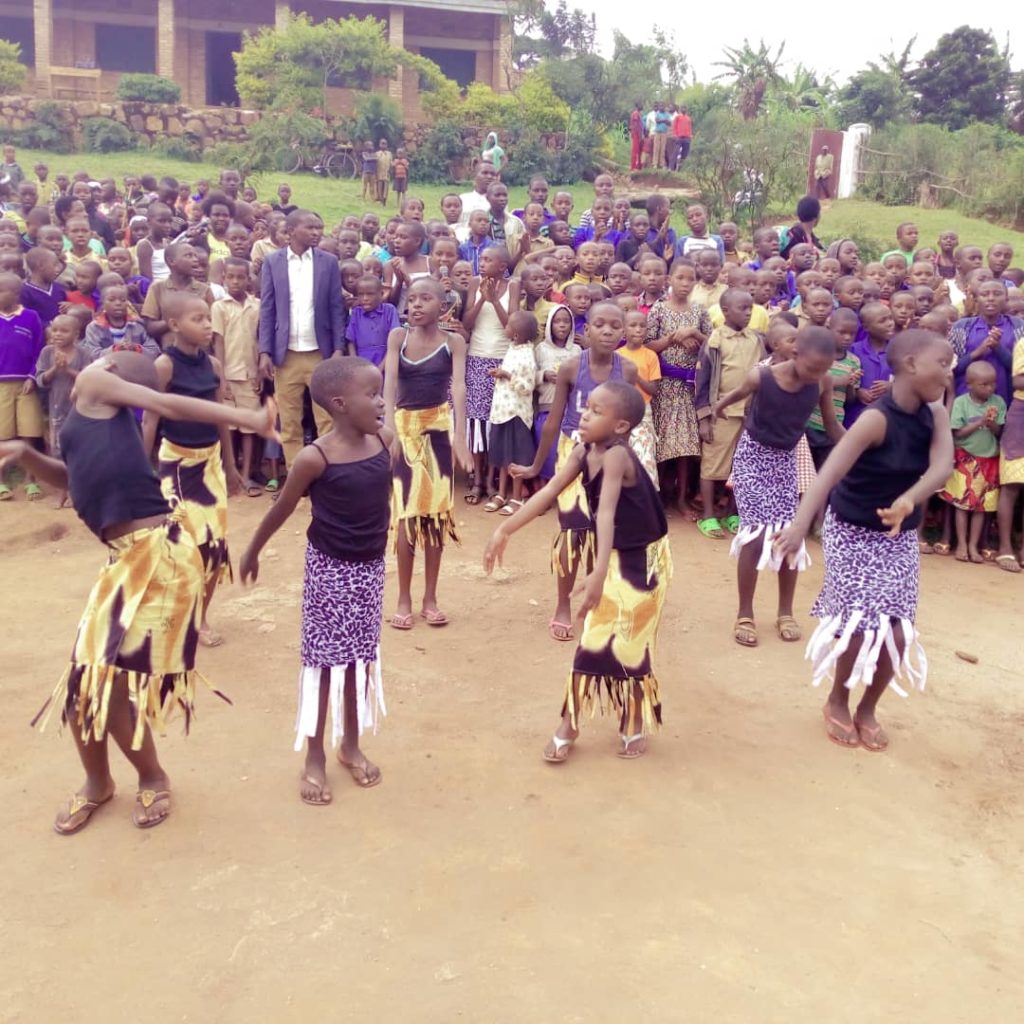 In his welcoming speech, Head teacher of Ecole Primaire Rukara said that the school was formed since 1933 and today it has 416 pupils from P1-P6 years of school levels. He added that always they encounter the challenge of almost about 80% of their children are coming from the very poor family and it seems that almost it is not easy to solve this issue but with great pleasures, he humbly appreciated for the youth led organization like RVCP in taking initiative and preferential to the promotion of young health and education transformation. Therefore, they will make sure that the chances given to the students to get facilitations in studies and learning, will not be wasted or buried down but to keep motivating them with the highest performance of the school.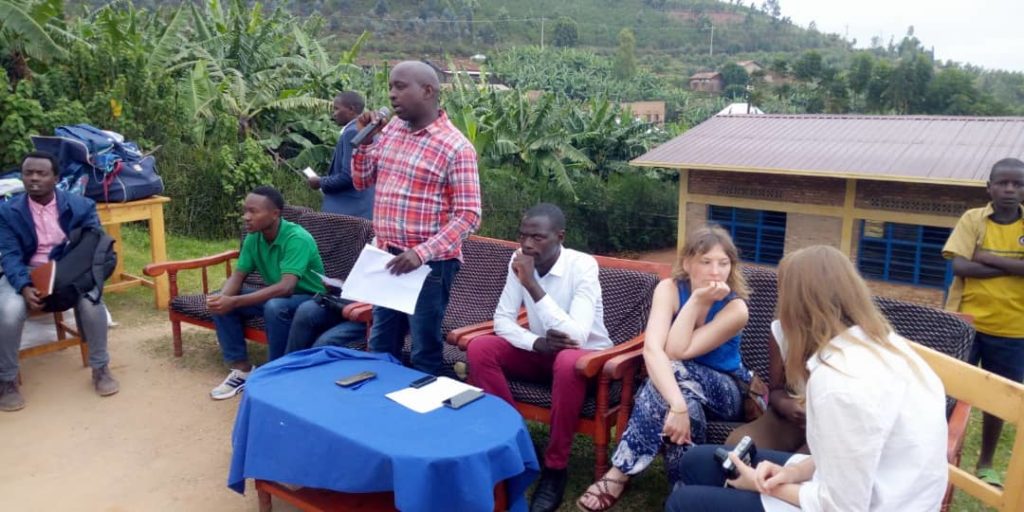 "The way parents should care a lot at their children's education throughout the little financial capacity they have to have a bright future." Brandon NIYIBIZI (RVCP Director of Program) said. In addition, he mentioned the way the youth are curious at seeing change in community; so that the parents should not disappoint the youth in taking part in any case related educational hindrances.
The Huye sector education officer's delegate appreciated RVCP's community interventions especially in empowering the education. He appreciated to the message delivered by the children through their tradition dancing, model that "no Rwandan kid to miss education". "For sure we believe that best future we are getting it by now due to the fact that no doubt education in this school and in the sector status that I am the officer of will be improved"; said Huye sector education officer's delegate. He later recommended pupils to work-hardly so that they get high grades in comparison to the previous results with no enough facilities in class.